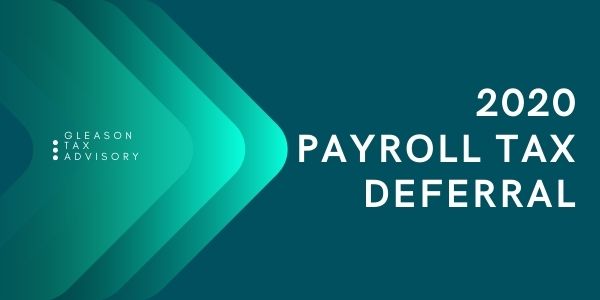 The recent executive order from President Trump on August 8, 2020 deferring payroll taxes for workers and employers has been signed but what does it mean?
In a nutshell all payroll taxes between September 1 to December 31, 2020 are deferred. Meaning they need to be paid back at a later date. In this case, they are required to be paid back between January 1 to April 30, 2021. The issue is that the deferred payroll taxes will make employee paychecks larger until the end of 2020 but during the payback period the payroll taxes will be doubled, making paychecks much smaller.
The opinion of Gleason Tax Advisory is that employees and employers should opt out of payroll tax deferral in general. If you have additional questions and concerns contact us and we can look at your situation to determine what your best option is.