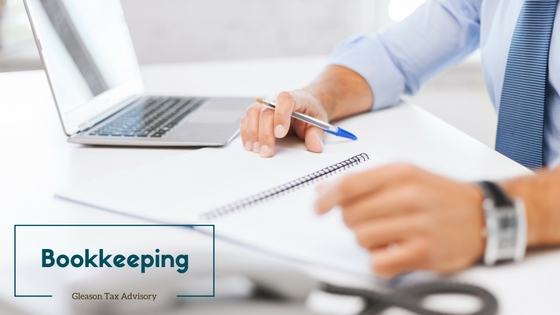 You started a business because you had a great idea and the skill and desire for implementation. No matter how successful your business becomes there is always one component that looms in the background, bookkeeping. Bookkeeping is an integral part of your business and allows you to track how your business is performing throughout the year. However, bookkeeping is usually the last thing you want to do after a long hard day. A couple days go by, maybe a week and the last thing you wanted to do at the end of the day now requires hours to catch up.
We Organize Small Businesses.
The team at Gleason Tax Advisory organizes your finances as little or as much as you need. We make sure your books are up to date so your business grows. With all that extra time, you can spend it on what you do best or enjoy some quality time with family and friends. Our affordable and convenient options are tailored to your specific needs. Whether you're a hands-on business owner or one that hands over all your receipts in a box, our goal is to tighten up your bookkeeping. Either way, you have a clear and concise picture of your business at the end of the month.
Bookkeeping Services
Reconciliation: Balance Sheets, Income Statements and regular performance reports
Cloud Accounting Software: Quickbooks, XERO, Freshbooks, or Square
We'll make sure your invoices, POS and processors are running smoothly
Expense Management: Store your receipts online for tax time
Online Document Management